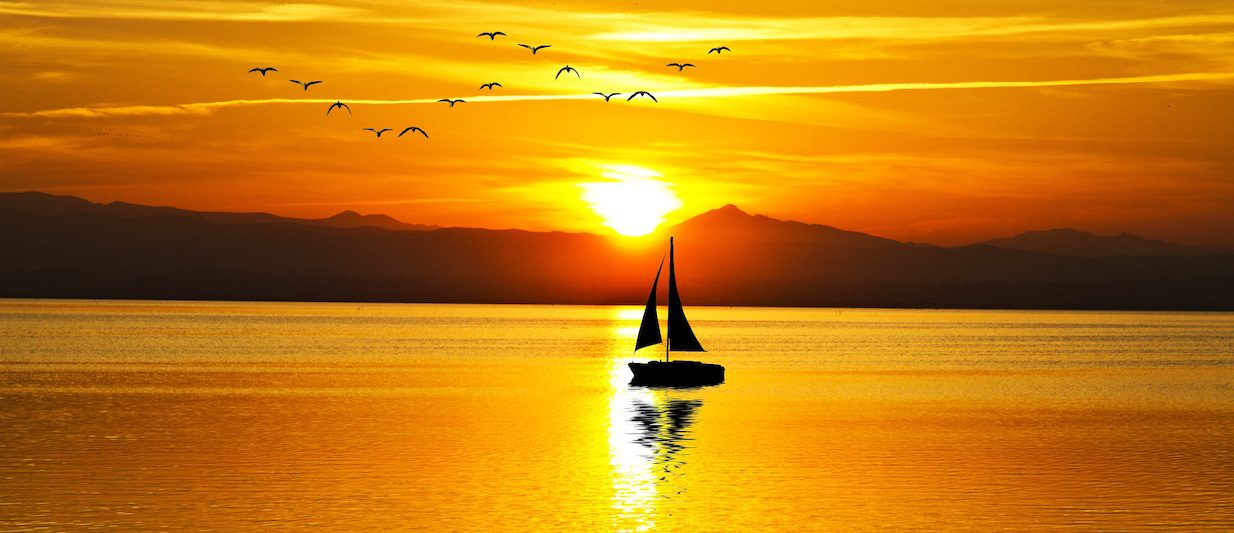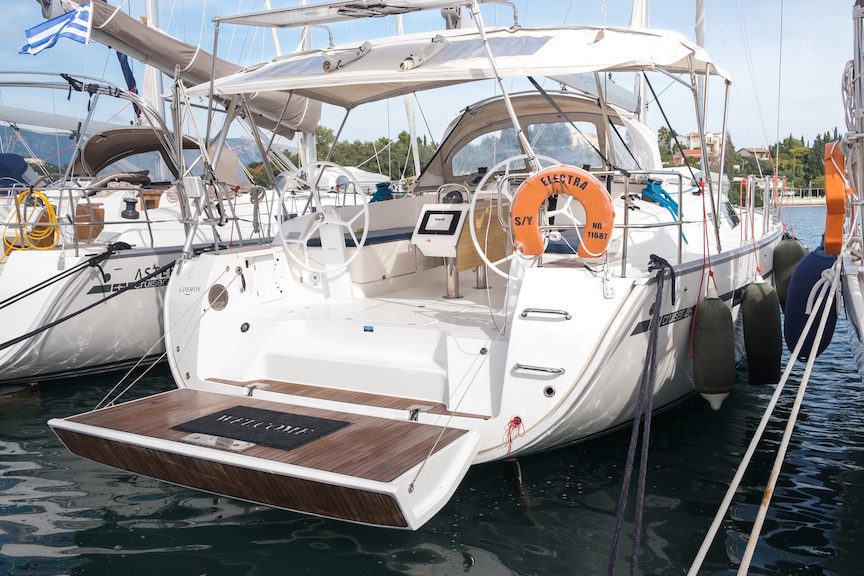 AdobeStock_74097037
Set Sail in the beautiful Ionian Sea
AdobeStock_208632966_Preview
AdobeStock_172944256_Preview
Join us and
Sail The Ionian
"Ionian Challenge" is a young company based in Corfu and specialized in the Ionian Sea.
The Ionian sea is a perfect place for unforgettable holidays due to its unique islands, inhabited or uninhabited, the gentle afternoon breezes, the clear seas, the safe anchorages, the picturesque harbours and the historical temples, towns and castles.
We have been sailing and racing in this sea for more than 15 years and we are still discovering new "secret" places.
For over 20 years, we've been maintaining and managing sailing yachts.  (www.corfuyachtbase.gr)
We have started our Yacht Charter Company with our own sailing yachts, meticulously inspected and maintained. In addition we have introduced a number of accessories and innovations to our yachts in order to make your holiday a fantastic experience.
We can help you to plan your sailing holiday according to the weather conditions and we can recommend the best places based on your interests.
For the duration of your charter, we'll be easily reachable in order to resolve any issues. We also maintain a speed boat, ready to come out and join you when needed.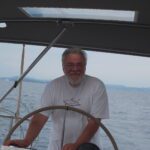 "I enjoyed sailing and relaxing"
Sakis Verras, Professor of Architecture, University of Patras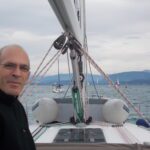 "We raced with "Destiny". It was fantastic!"

Byron Tsiokis, Army officer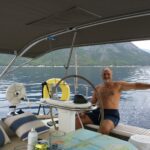 "Adventure and meditation! We enjoyed the yacht and the beauty of the Ionian sea."
Dimitris Christopoulos, Professor of Vascular Surgery, University of Thessaloniki
"The best holidays we have ever had"
Andrew Colokasidis and Iokasty Totska. Thessaloniki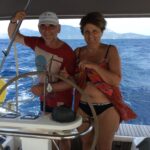 "We lived a dream"
Kostas Antoniou and Kleio Axarli, Professors of architecture, University of Thessaloniki